Christopher Van Dyke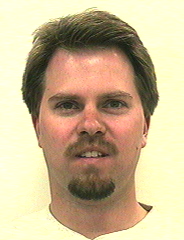 I teach Computers & Technology at Magee Middle School. The program combines computer applications with engineering problems. Students cycle through modules in the 7th and 8th grades.

People always want to see my brothers and me (I'm an identical triplet) so here's my family! Also, here is my resume.
---
Technology Curriculum
You can download and modify some modules (ClarisWorks 2.1 for Mac)!
GRADE 8 ELECTIVE
-Audio Production
-Digital Video Editing
-Stop-Action Animation
-Electronics Fundamentals
-BASIC Programming (*NEW*)
-Robix Robotics Kit (*NEW*)
-CO2 Car
-Poser 3-D Imaging (*NEW*)

-HyperStudio (*NEW*)
-Opening Night Theater (*NEW*)
-DTP Advanced (*NEW*)
-MIDI Digital Music (*NEW*)
-Photo 1 (shooting)
-Photo II (scanning)
*Keyboarding (3 weeks)
*Web Pages (2 weeks)
---
Room Layout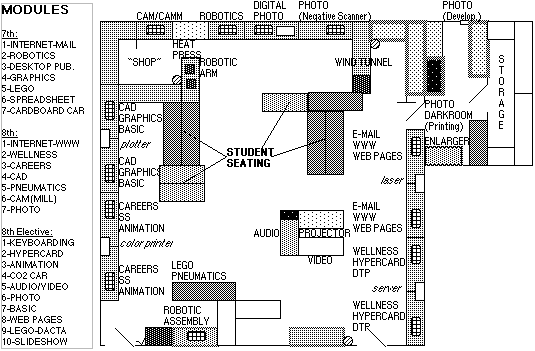 ---
Magee Middle School:
---
My favorite places on the web:

SEDS Astronomy Site


Tucson Weekly


Preview Travel (book a flight, rent a car, or reserve a hotel room)


Real Audio Home Page (streaming radio/video over the Internet!)


Mac Orchard (Essential Mac Internet Software)
---
If you have comments or suggestions e-mail me at cvandyke@seds.lpl.arizona.edu .


If you would like to create your own web page, please visit fifi@wizard.com .
Or use Netscape's Page Wizard. .
A great HTML editor for the Macintosh is PageSpinner .
More about me! .
---